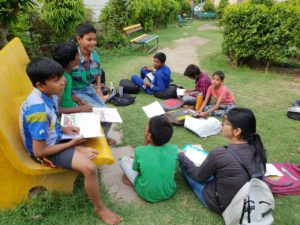 About Us
We, at Mission Learning Foundation, strongly feel that there is no problem in the world which education cannot resolve. We believe that with proper guidance, everyone can find their purpose of living and live a happy, smooth and peaceful life. We believe that all children must get the opportunity to get the basic education so that at least they have the basic idea of what they want from life.
Our objective is to bring happiness in every human being's life through the source of education. Mission Learning Foundation is a Public Charitable Trust, registered under Indian Trust Act 1882. It is a Gurugram based non-profit organization, working with children from low-income communities in the field of education.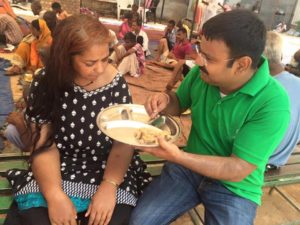 Motto
Our motto is to spread happiness by achieving the real power of education. We not only educate the children with bookish learning but also enlighten them with values and ethics.
The cornerstone of Mission Learning Foundation is the belief that education is the birth right of every human being and nobody should be deprived of it.
Our volunteers educate and mentor children from orphanages, slum and village community centres across the country to give them a better future, which will not only help the children but also help develop our country.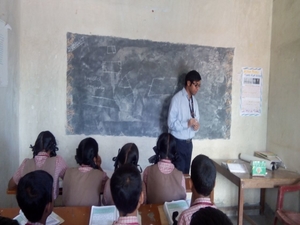 Mission & Vision
OUR MISSION :
Our sole aim and mission revolves around bringing smile on everybody's face and make people happy through education and overall personality development of children.
We at Mission Learning Foundation, strongly believe that right education has the power to transform lives.
OUR VISION :
Education is the solution to all the social problems as it empowers people with intellect and gives them the ability to discern, differentiate and determine moral values by broadening their horizon.
Our vision is to make sure that there is no single person on the streets of India who need other's help to feed his stomach. We wish to see every person in India getting all the basic facilities without anybody else's help. We wish to see a country where everybody is living happily and passionately for their purpose in life and DOES NOT need to beg in front of anyone.
OUR CORE VALUES :
Integrity, Collaboration, Determination and Dedication.
Donation
For instant donation, please scan.